Sales Commission Tracking Software for Insurance Industry with real-time dashboards
Easily track, manage and view your entire sales teams commissions
Loyalty, Loyalty, Loyalty
Having your agent and broker teams motivated is a key aspect to increase the portfolio ratio of insurance products for your customers and their household. Plans can be quickly created, modeled, and rolled out to meet changing business needs. Complete coverage for any compensation plan design to ensure you have your sales team selling to drive top-line growth. Create detailed reports and interactive dashboards, so your sales people can enjoy confidence in the time, amount, and reason for their compensation.
Request Demo
Trust and confidence everywhere
Blitz is the powerful, intuitive, and affordable sales commission management you have been searching for all this time.

There is more to incentivizing your sales force than just the dollars. Your team should have full insights and transparency into the calculations and payments of their commissions.
Show Me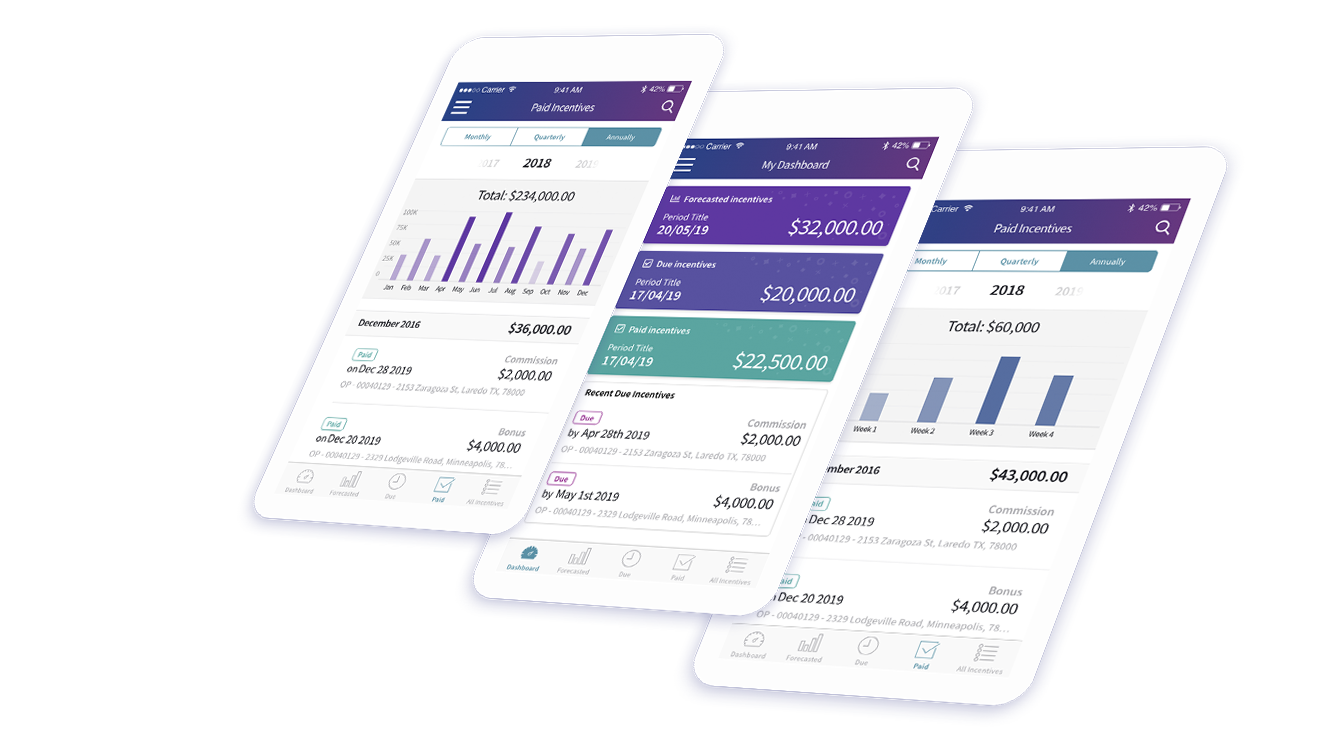 3rd Party Data Providers Integration
Together with its amazing development team Blitz can integrate with 3rd party providers or insurance specific software systems.
Connectors with CRM + ERP
Blitz provides connectors with leading CRM and/or ERP systems in the industry
Complex Compensation Plans Setup
Create highly dynamic compensation plans, adaptable to industry changes and also short-term programs on the fly such as campaigns or contests to drive product and sales goals.
Natural Language Processing Technology
Cutting-edge technology to enhance your user experience and facilitate compensation plan algorithms setup.
Goal Setup by Industry Specific Variables
Setup goals according your specific company needs such as products, sales, revenue, gross profit, etc.
Mobility with Android and IOS applications
Provide your sales team agents and managers mobility to review their commission details with Blitz everywhere with our Apps for Android and IOS
Dashboard and Reporting Tools
Get a general overview of your insurance commission process and payout of your company and configure reports accordingly
Roles and Ruleset Configuration
Organize your commission structure according to the roles and rules of your organization being it administrators, managers or sales executives.
Blitz: Sales Commission Tracking Software for Insurance
Companies in the insurance industry can quickly realize that a growing and constantly moving workforce needs to have clear incentives that can help achieve both personal and business' financial and strategic goals. To tackle the many challenges faced, it is necessary to use an effective and efficient commission tracking software as Blitz!
Insurance Industry Analysis
"Blitz made our lives very easy while
adding excitement, motivation and
drive to the sales team"
Jordan Birnbaum Director of Sales
See The story
"Implementation was FAST.
Blitz is agile and reliable."
Eric Benedetti
IT and Academic Operations Director
See The story
See how Blitz can work for you
Did you know that 72% of sales reps leave companies over bad commissions plans? Let us help you grow and retain your best talent!
Full integration with leading CRM + ERP platforms