In the final week of October, Blitz had a game-changing time as we sponsored the second edition of ITC Vegas 2023. It's a three-day event known as the world's largest gathering of insurance innovation
Bringing together a diverse range of industry leaders, innovative thinkers, investors, and valued clients, this event was a hub of knowledge exchange and collaboration. With an array of engaging panels, networking opportunities, and roundtable discussions, the event reached its pinnacle with an inspiring keynote speech delivered by Gary Vee.
As we reflect on our participation, this article, penned by the CEO of Blitz, delves into the profound impact of our engagement, signaling a new era of innovation within the dynamic landscape of insurance.
Unleashing the Power of Insurance Innovation on a Global Scale

#ITCVegas 2023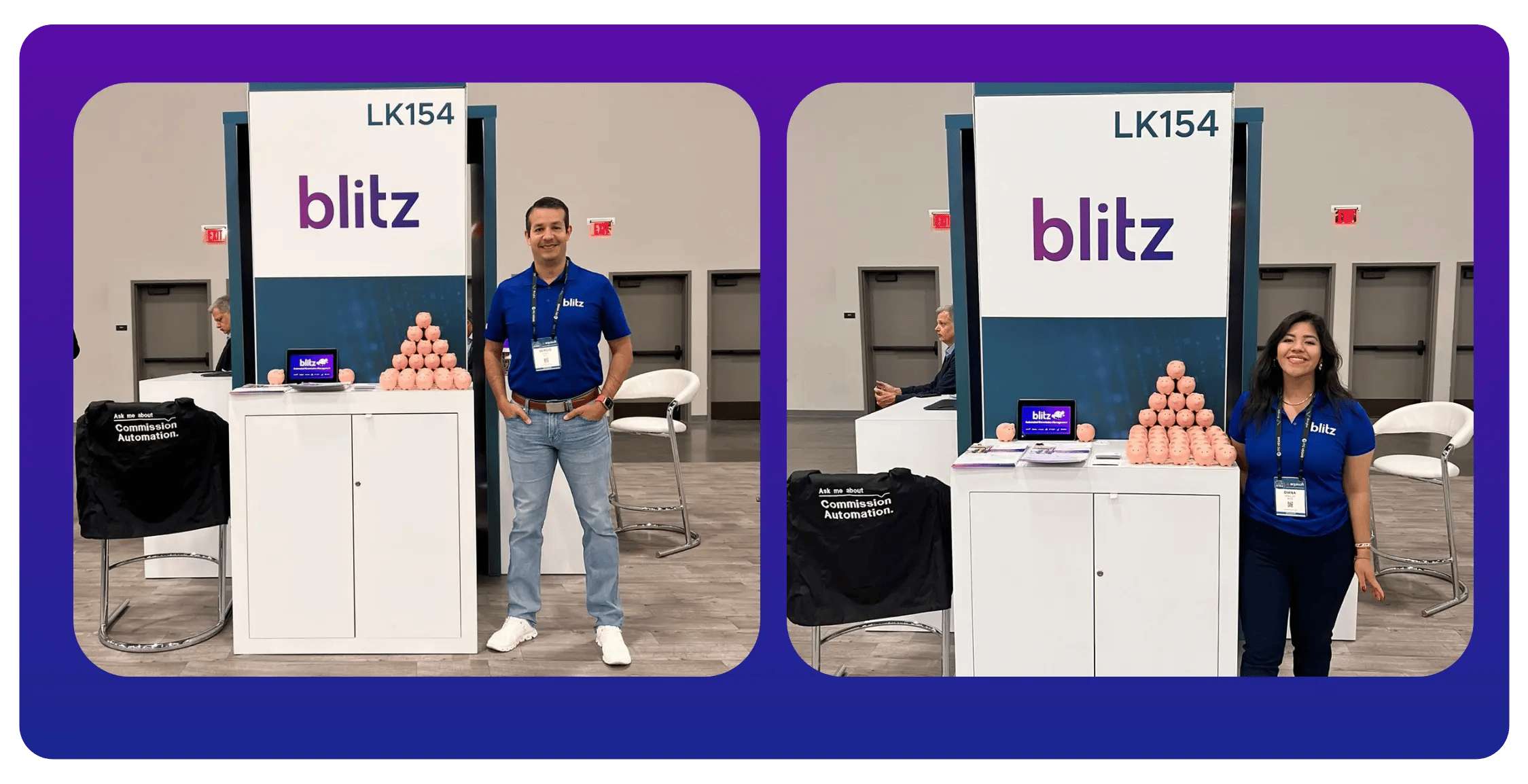 Amidst the event's lively atmosphere, Blitz strongly supported innovation. We showed our strong dedication to changing the insurance sector. Our booth, a central spot at the event, became a hub for discussions with industry leaders, startups, and enthusiasts. We revealed the potential of advanced solutions designed for this special market.
Las Vegas: Strategic Venue for Innovation
Choosing ITCVegas was a strategic decision. The event, hosted at the prestigious Mandalay Bay Resort and Casino, provided an ideal backdrop for fostering dynamic conversations and collaborations. The Latin American market is at the forefront of transformation, and ITC Vegas served as the perfect stage to illuminate the path forward. The event featured networking opportunities, insightful thought leadership, and discussions on new technology capabilities, with a focus on AI.
AI is expected to see an annual growth rate of 37.3% from 2023 to 2030.
AI continues to revolutionize various industries, with an expected annual growth rate of 37.3% between 2023 and 2030, as reported by Grand View Research. This rapid growth emphasizes the increasing impact of AI technologies in the coming years.
In-Depth Dialogues with Industry Leaders
Central to our experience at ITC Vegas was exchanging insights with critical players in the Latin American insurance landscape. Engaging with industry leaders offered fresh perspectives and deepened our understanding of the regional nuances, reinforcing our commitment to pushing the boundaries of insurance technology. Among the sponsors at the event with whom we interacted were:


Smarty: A leading provider of address validation solutions, Smarty offers the best-in-class tools and APIs for USPS and International Address Validation, ensuring accuracy and efficiency for businesses worldwide.
Socotra: Revolutionizing insurance with unmatched agility, Socotra's enterprise platform simplifies and enhances insurers' effectiveness and efficiency.
Yembo.ai: Simplifying property inspections, Yembo.ai uses smartphone photos and videos for quick, automatic generation of comprehensive surveys, including 3D models and floor plans.
Micompa: Your go-to for customized vehicle insurance, Micompa offers coverage for various vehicles, including ride-sharing and motorcycles. With quick online processing via WhatsApp, enjoy exclusive benefits, flexible payment options, and a lifetime of interest-free monthly payments.
The ITC Vegas 2023 event featured over 400 of the finest minds in insurance, including CEOs of global insurers and founders of startups aiming to reshape the industry.
Molding the Future of Insurance in Latin America, our engagements with these companies went beyond simple exchanges; they acted as glimpses into the future of insurance. Forming alliances with companies that resonate with our vision and determination was not only inspiring but also pivotal in nurturing collaborative efforts to take the industry to unprecedented heights.

Looking Ahead: Blitz® and the Future of Latin American Insurance
Excitement's in the air as we wrap up ITC Vegas 2023's second round. Our talks, partnerships, and big goals have pumped us up to push tech innovation in Latin American insurance. Blitz® is ready to lead the way, setting new standards and changing how insurance technology works in the region.
In the coming months, I'd like you to stay tuned as we leverage the insights gained at ITC Vegas to introduce tailored solutions, cementing Blitz's role as a trailblazer in the ever-evolving Latin American insurance sector. The journey has just begun, and we are excited to unfold the next chapter of innovation.
Save the date for ITC Vegas 2024
To learn more about the ITC Las Vegas event, click here for additional information.