Sales Commission management made simple!
Powerful, intuitive, and affordable sales commission tracking software.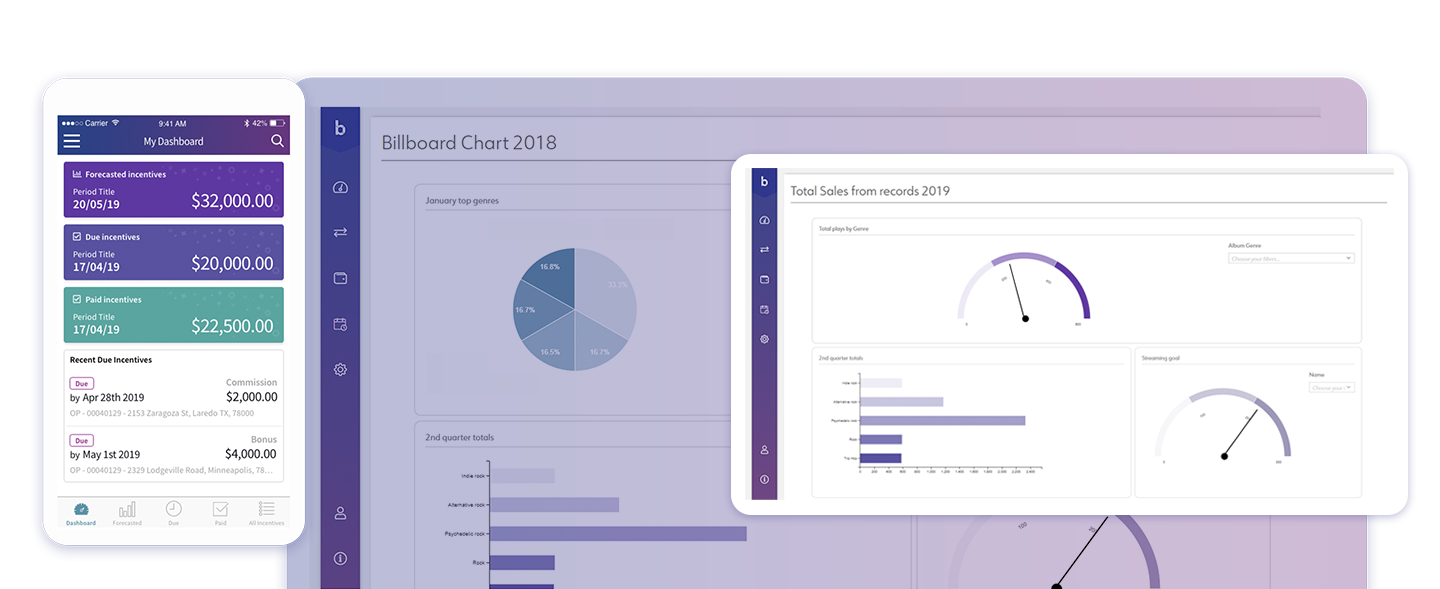 Blitz is where sales teams work as one
Automate your sales commission tracking process and maximize performance! Plans can be quickly created, modeled, and rolled out to meet changing business needs. Complete coverage for any compensation plan design to ensure you have your sales team selling to drive top-line growth.
Sales
Increase Time to Market With Custom Plans
Finance
Reduce Total Cost of Ownership
Operations
Flexible, Fast & Accurate Tracking
Human Resources
Retain Talent & Motivate Staff
Automation Made Simple
Blitz adapts as your sales commission plan changes and your company evolves. Blitz can be built into multiple CRM, accounting and related software solutions. Show us the system you use, and we will configure Blitz for your business needs.
Features
Real-time transparency in commission payments
Blitz provides detailed reports and interactive dashboards. Your sales team will have the confidence in the incentive plan knowing that they have full insights.
Get Started
Dynamic, Customized Commission Tracking
Insights & clarity drive action. Blitz delivers commission management visibility across your sales force to help you drive top-line revenue and keep employees focused on winning deals.
Complete customization
Affordable & fast
Turn-key adoption
Complete transparency
Dynamic automation
Maximize sales performance
Drive process adoption
Retain top talent
The Blitz Way
Our dedication to your success is paramount! We deliver top-quality customer service, thought leadership and industry leading software to solve all your commission tracking needs.
Learn More
15 Years
in Technology Services
250+
Global Employees
24/7
Customer Service
Business Intelligence & Forecasting
Get ahead, stay ahead with sales compensation analytics to design and forecast better sales commissions plans and deep insight around pay for performance.
Features